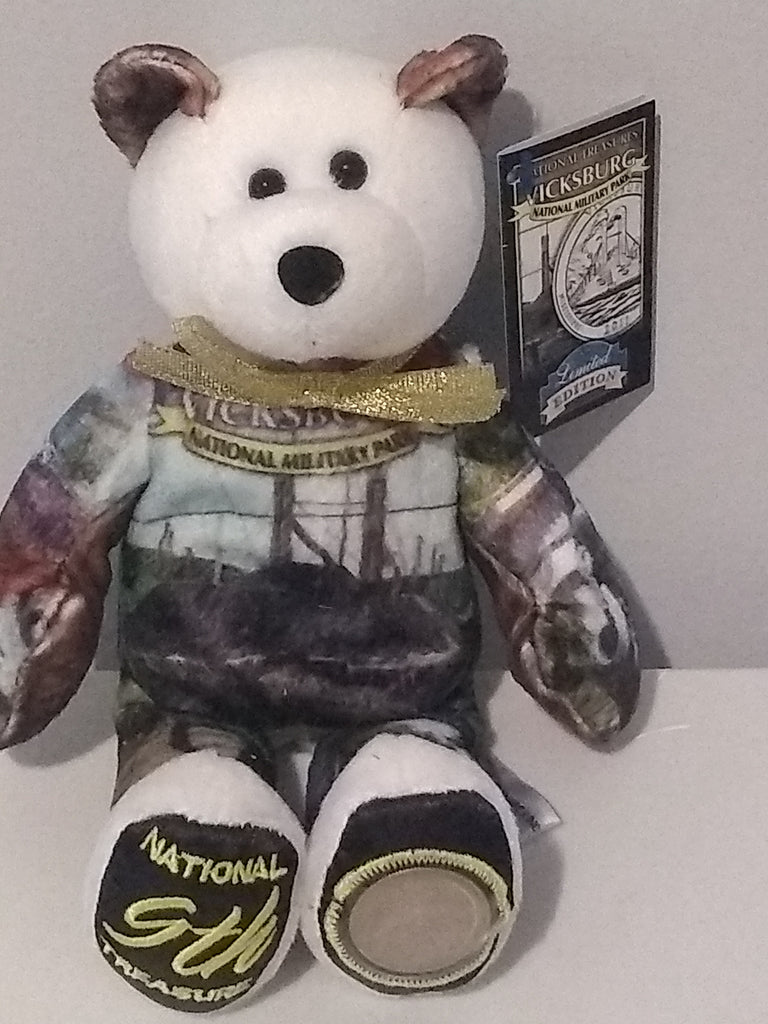 Limited Treasures
#9 Vicksburg National Park Coin bear part of the America the Beautiful Series
Vicksburg was originally established on February 21, 1899 in the state of Mississippi as the fifth national military park under the control of the War Department of the United States. Ownership of the park was transferred to the U.S. Department of the Interior and the National Park Service on August 10, 1933. Qualifying as the eighth oldest national park in the US, Vicksburg was created to commemorate the siege and defense of Vicksburg and today consists of over 1,800 acres. Included in those 1,800 acres are 1,325 historic monuments and markers, 20 miles of Civil War era trenches and earthworks, 144 cannon and even a restored gunboat known as the USS Cairo.
The park's commemoration of the American Civil War Battle of Vicksburg also includes the greater Vicksburg Campaign which led up to it. Whereas the battle itself consisted of a 47-day siege that ran from May 18 to July 4, 1863, the campaign actually started in December of the previous year.In those months leading up to the actual battle, forces of the Confederate States of America continued to entrench themselves within the city as the Union Army of the United States of America prepared to attack. Union forces even began to dig a canal as a means to circumnavigate the Vicksburg stronghold during the months leading up to the battle.
-----------------------
Each Vicksburg Mississippi U.S. National Park quarter Coin Bear produced by Limited Treasures has a permanently attached uncirculated BU US Mint Quarter of Vicksburg on the foot of that National Treasure bear. These are all brand new, smoke free, and they stand about 9 inches tall which is the standard bear size. We stock the 1st 16 National Park coin bears released so far to date.
The quarter for this bear was released by the US Mint on August 29, 2011
---
Share this Product
---
More from this collection