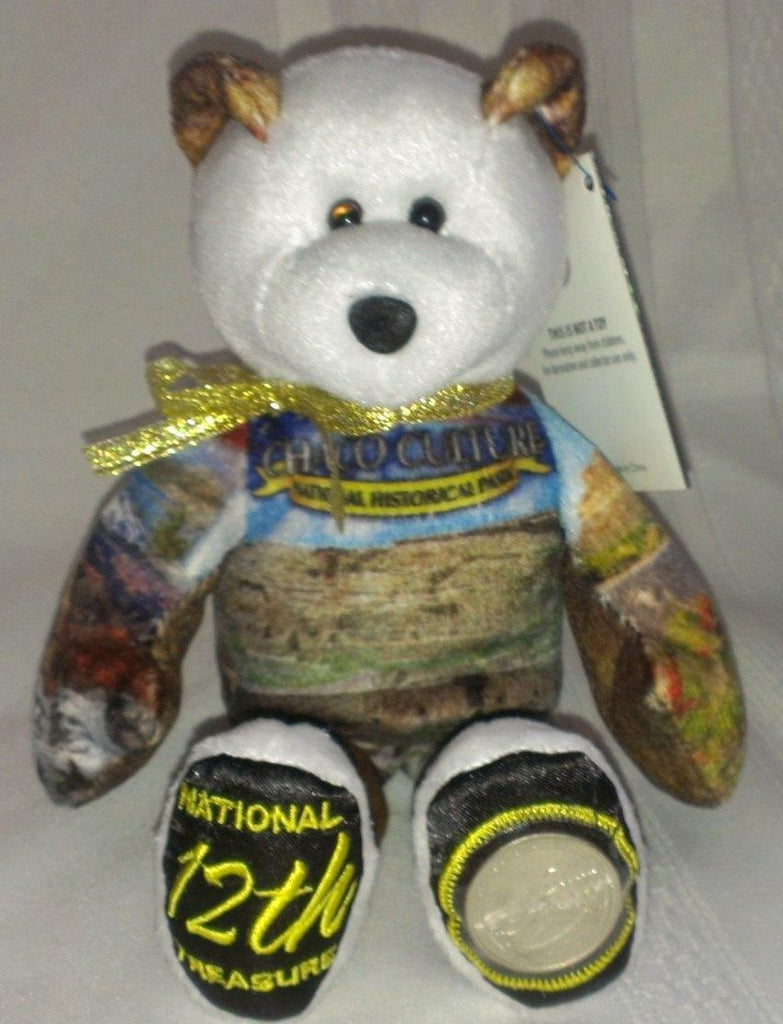 Limited Treasures
#12 Chaco National Historical Park Coin bear Part of the America the Beautiful Series
 Chaco National Historical Park is found in the state of New Mexico. It was originally established as a national monument on March 11, 1907 and re-designated a national historical park on December 19, 1980.
A thousand years ago, a Pueblo culture lived and flourished in Chaco Canyon's extreme landscape and weather conditions.  This civilization created immense structures and a complex social system that lasted for generations.  However, this civilization eventually dispersed, believed to either be due to elongated droughts or a loss in primary resources. The National Park Service and the Hopi and Pueblo descendants are currently working to help stop as much erosion as possible that is currently occurring in the area in order to preserve the structures located there. Accordingly, several parts of the park are closed off because of this, but much of the park is still open to the public.
Tourists can take self-guided tours around the Canyon Loop Drive, hike on back country trails, enjoy one of the several guest speakers, or take guided tours of the area.  There is much cultural history to be explored, and visitors will not be disappointed
--------------------
Each Chaco New Mexico U.S. National Park quarter Coin Bear produced by Limited Treasures has a permanently attached uncirculated Quarter of Chaco New Mexico on the foot of that National Treasure bear. These are all brand new, smoke free, and they stand about 9 inches tall which is the standard bear size.
The quarter for this bear was released by the US Mint on April 2, 2012
---
Share this Product
---
More from this collection