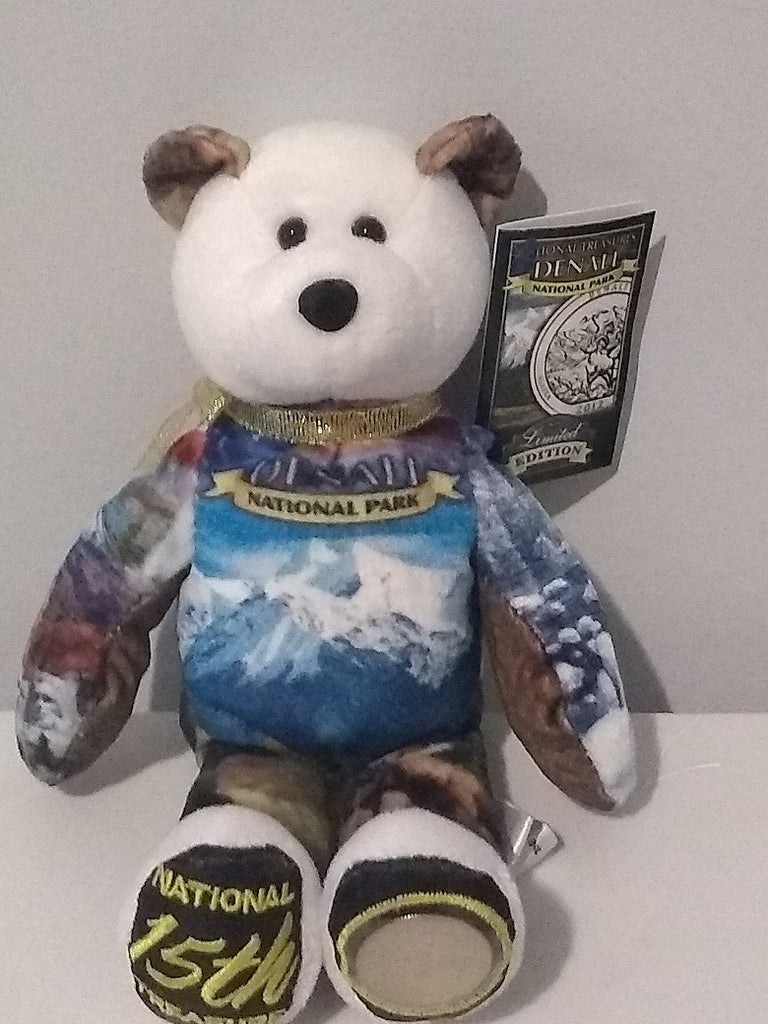 Limited Treasures
#15 Denali National Park Coin bear Part of the America the Beautiful Series
 Denali National Park of Alaska was created in 1917. The name Denali means "the high one," which is a proper name for the park as Mount McKinley (known to the locals as Denali) is the highest mountain in North America. It stands over 20,000 feet high.
The national park is just less than 9,500 square miles and is often difficult to travel to. In the winters, the snow fall can be atrocious and it can take weeks during the spring to clear from the roads. Those who do visit the park, though, are treated to some of the most spectacular views of scenery and wildlife offered in the world.
Each year, an estimated 1.1 million visitors visit Denali. They are allowed to stay at the camp grounds, explore the terrain, learn about the wildlife that inhabit the area, or even take several of the guided tours offered.
 Denali National Park of Alaska coin Bears produced by Limited Treasures has a permanently attached and sealed, brilliant Uncirculated United States Mint National Park quarter of Denali on the right foot of this bear. These are brand new, patented, smoke free, and they stand about 9 inches tall. This is the #15 bear in this series and we will be carrying each one as they are released
The quarter for this bear was released by the US Mint on 
November 5, 2012
---
Share this Product
---
More from this collection