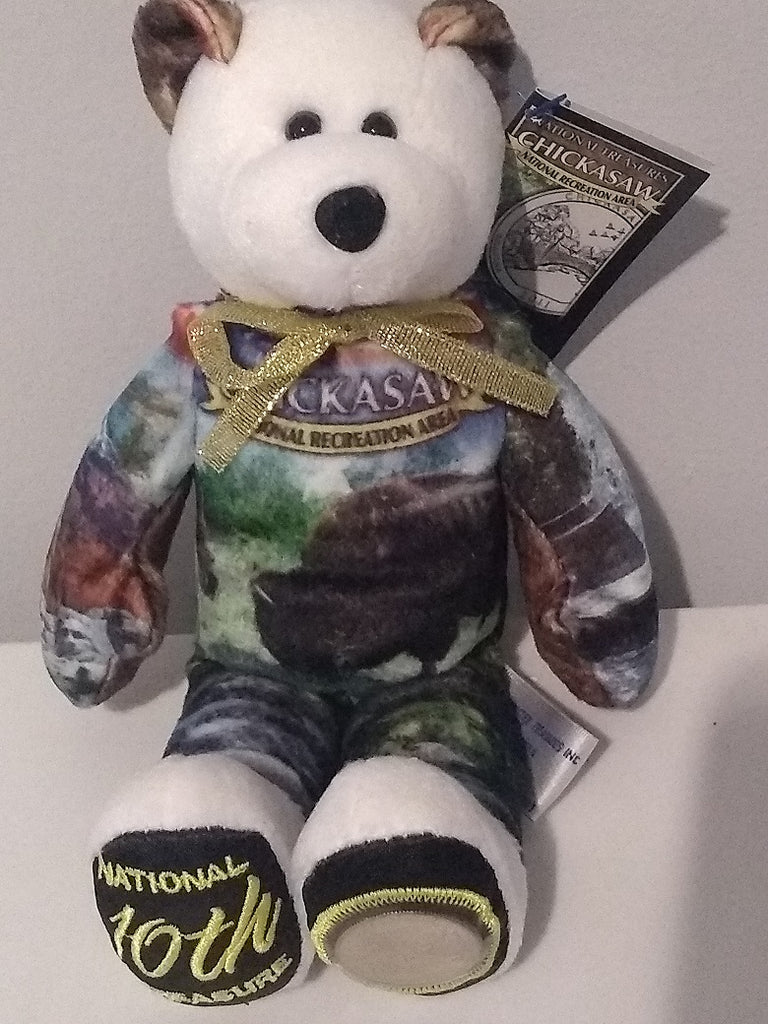 Limited Treasures
#10 Chickasaw National Recreation Area Coin bear part of the America the Beautiful Series
Chickasaw National Recreation Area was officially established on July 1, 1902, but named Sulfur Springs Reservation. The original 640 acres of the area was purchased from the Chickasaw Indian Nation and subsequently added on through the years.
On June 29, 1906, Congress re-designated Sulfur Springs to become the Platt National Park, a title which it would retain for seventy years. Finally, in 1976, Congress combined Platt with nearby Arbuckle Recreation Area and renamed it to its current designation of Chickasaw National Recreation Area. The new area today consists today of just under 10,000 acres, with roughly 25% of that land covered in water. The rivers and lakes found there offer many unique recreational opportunities for visitors including boating, fishing, canoeing, etc.
Of interest, the National Park Service does not charge an admission fee to enter the national recreation area. This is owed to the original agreement between the United States Government and the Chickasaw Indian Nation when the national area was first created.
-----------------------------
Each Chickasaw National Recreation Area quarter Coin Bears produced by Limited Treasures has a permanently attached uncirculated BU US Mint Quarter of Chickasaw National Recreation Area on the foot of that National Treasure bear. These are all brand new, smoke free, and they stand about 9 inches tall which is the standard bear size.
The quarter for this bear was released by the US Mint on November 14, 2011
---
Share this Product
---
More from this collection