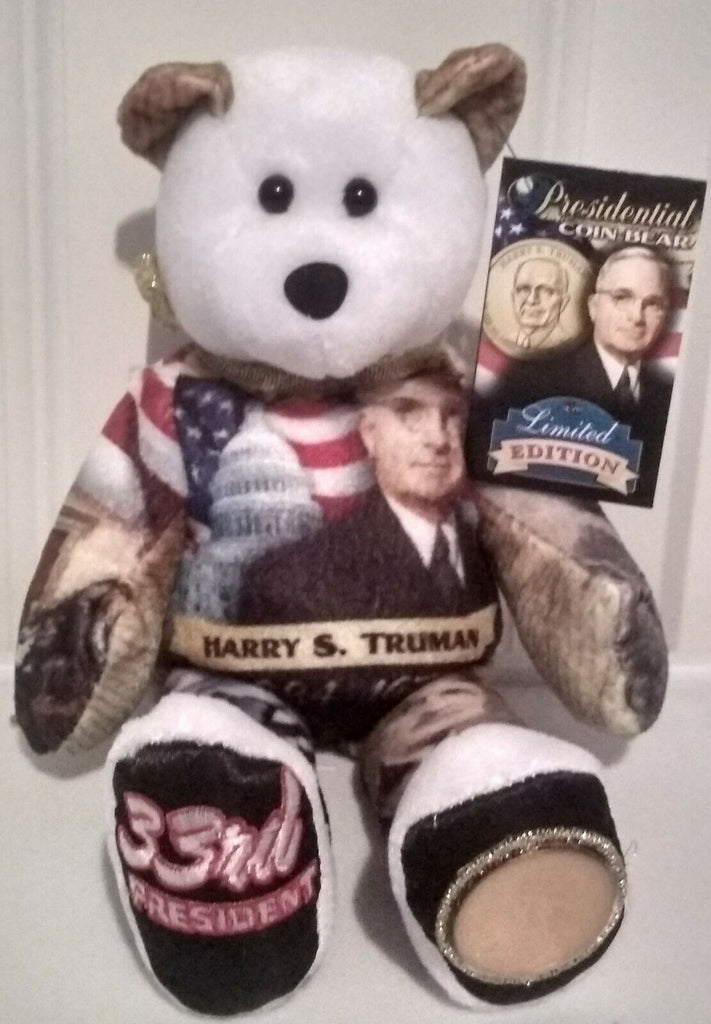 Limited Treasures
xi - #33 Harry S. Truman Dollar Coin bear
The Harry S. Truman  Presidential Dollar was the 1st release for 2015 for the ongoing Presidential Dollar coin series and the 33rd coin released..
Harry S. Truman was the 33rd president of the United States from 1945 to 1953, succeeding upon the death of Franklin D. Roosevelt after serving as the 34th vice president. He implemented the Marshall Plan to rebuild the economy of Western Europe, and established the Truman Doctrine and NATO.
Each of the President Harry S. Truman  Dollar Coin bears produced by Limited Treasures has a permanently attached uncirculated United States Mint President Dollar coin of him on the left foot of the bear.  Limited Treasures has perfected a technique to take full color images, works of art, and photos, and permanently imprint them on a canvas of adorable plush , while maintaining the soft plush feel of the fabric. 

---
Share this Product
---
More from this collection