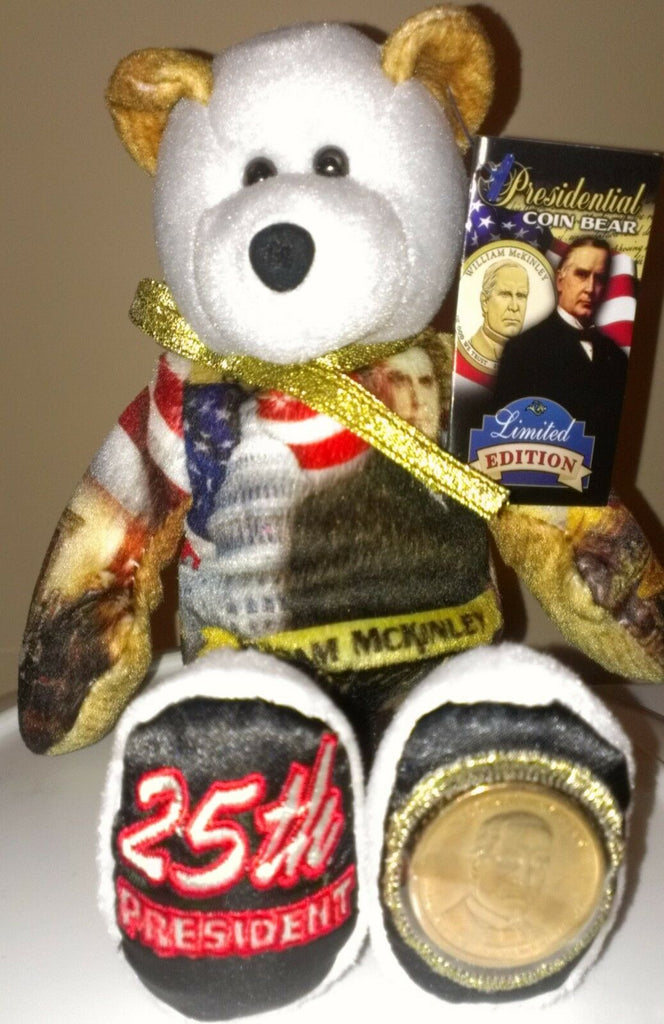 Limited Treasures
xa - #25 William McKinley Dollar Coin bear
The William McKinley Presidential Dollar was the 1st release for 2013 for the ongoing Presidential Dollar coin series and the 25th coin released..
William McKinley was the 25th president of the United States from 1897 until his assassination in 1901. During his presidency, McKinley led the nation to victory in the Spanish–American War, raised protective tariffs to promote American industry, and kept the nation on the gold standard in a rejection of the expansionary monetary policy of free silver.
Each of the President William McKinley Dollar Coin bears produced by Limited Treasures has a permanently attached uncirculated United States Mint President Dollar coin of him on the left foot of the bear.  Limited Treasures has perfected a technique to take full color images, works of art, and photos, and permanently imprint them on a canvas of adorable plush , while maintaining the soft plush feel of the fabric. 
---
Share this Product
---
More from this collection